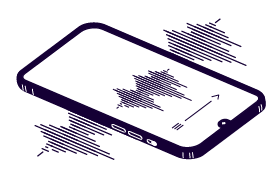 CityPay offer an Interactive Voice Recognition payment service (IVR) which delivers an automated voice platform for telephone order payments. The service is hosted on your behalf within a global cloud platform providing resilience and scalability.
The 24/7 IVR solution supports multi-calls to meet demand. An event triggers and notifications are sent to you when a payment is processed, allowing for automated or manual order provision.

UK, European or International Number
Text to speech service (computerised voice)
Configurable script
PCI accredited
Transaction data available through the Merchant Control Panel
Cleanly handles the transaction process with the caller
HTTP Post notification on successful payment
Pre-recorded voice prompts (multiple voices available)
Weekly report
Ability to bespoke the script
Whether you just process a few transactions or accept The IVR platform is available with text to speech synthesis (TTS) which communicates with the card holder using a computerised voice allowing for a flexible script. A number of voice types are available to customise your presentation. Those wanting a professional sounding solution, IVR Pay Pro provides a series of studio recorded voice prompts deliver a higher grade of service.
The IVR solution offers multi concurrent calls to satisfy changes in demand and operates on a 24/7 basis. So that you get notified when a payment is processed, an event triggers a HTTP Post call or an email, allowing for automated or non-automated order provision.
How does the IVR Platform work?
Step 1
Your customer decides to pay using your IVR integration and either dials a number directly or is redirected from your own number.
Step 2
The platform greets the user and requests an invoice number which is used to identify the transaction. Note that all reference numbers will need to be numeric.
Step 3
A prompt requests the amount, card number and expiry dates. The system validates that
the amount is within a preset range
the card number is both a valid card number and that the bin range is accepted (i.e. debit vs credit)
the expiry dates are valid and in the future
Step 4
The service is enabled with RFA Protect for CSC checking and AVS address and postcode
Once the transaction data is established, the service forwards the payment for authorisation in real time.
Step 5
A reference number is presented to the card holder and is then provided with the option to
end the call
pay another bill with the same card, or
pay another transaction
Step 6
Transaction results are then optionally emailed, sent as a HTTP Callback or simply listed in the Merchant Control Panel